Easter is a wonderful time of year for a cycling holiday; with the smell of spring flower blossoms in the air, comfortable temperatures to cycle in and great value for your money. Our top tip is to book your holiday early as this guarantees the best availability for accommodation and flight prices tend to be cheaper too.
With this in mind we asked our team for their favourite Easter cycling holidays. Here are their top picks:
Short Break Holidays at Easter
Easter is a great time for a short getaway. Whether you're looking to explore a city or breathe fresh air in the countryside, there are many options available.
Chocolate delights in Belgium
Sarah says: Belgium is famous for chocolate, so if you like to indulge with cocoa-based treats then this trip is perfect! Bruges is an ideal city-break destination with charming medieval streets, pretty canals and a vibrant café culture.
View tour – Escape to Bruges
Unwind in Umbria
Ben says: Spring in 'the green heart of Italy' is delightful. With pleasant weather for cycling between rolling vineyards and beautiful rural towns where you can enjoy delicious, fresh local foods including Umbrici pasta. Bellissimo!
View tour – Umbrian Escape
Marvel at Holland's Tulips
Sarah says: This 3-night tour of Holland's tulip fields is a unique experience not to be missed. Cycle & sail your way through the country's main bulb-growing region and prepare to be captivated by the perfume of millions of vivid tulips.
View tour – Tulip Tour
Boat & Bike Tours at Easter
A Boat & Bike holiday is a unique way to explore a country (or more than one!). Cycle and sightsee during the day, then relax, dine and sleep on board your 'floating hotel' at night.
Sail South Dalmatia in style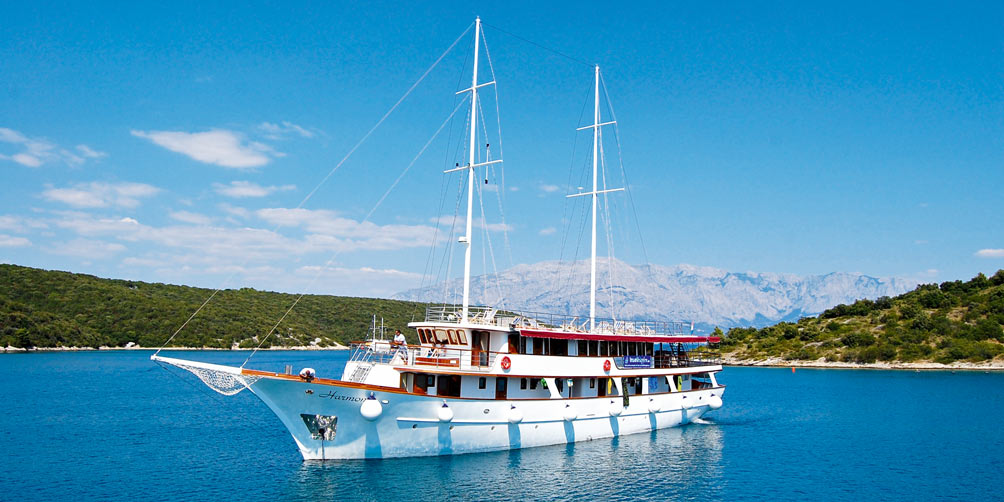 Saul says: A customer favourite, this tour always sells out quickly. Sail Croatia's azure waters in luxury, stopping off to ride through green forests and beside flowing rivers whilst experiencing world Heritage towns and ancient ruins.
View tour – South Dalmatia - Deluxe
A Far East adventure
Catherine says: An exciting new tour for 2017! This 2-week trip explores Vietnam's tropical islands, lush landscapes and spellbinding cities. Easter is a very good time to visit as temperatures are cool and the rainy season hasn't started.
View tour – Vietnam by Bike & Boat
Easy rides in North East Italy
Catherine says: Sail Italy's longest river, with easy cycling and regular stops for gelato & coffee. Ride along canals and riverbanks dotted with palaces, before sailing into the magical city of Venice, which is less busy at this time of year.
View tour - Mantua to Venice
Easter Hotel & Bike Tours
Hotel & Bike holidays offer hassle-free cycling between superb locations, with luggage transport included.
Bike and Bubbly
Sarah says: If leisurely rides through prosecco vineyards which produce Italy's famous sparkling wine sound appealing then why not give our brand new tour a try. You'll be based in one hotel and there's even wine-tasting en-route!
View tour - Treviso Prosecco Vineyards
Mallorca's beaches
Saul says: Spain's largest Balearic island, Mallorca is a paradise of glistening bays and authentic fishing villages. Spring is a great time to visit the island as temperatures are milder and beaches are less busy.
View Tour - Mallorca
Relax in Tuscany
Ben says: A wonderful tour for those wanting to combine cycling, sightseeing and relaxation. Enjoy timeless landscapes, world-famous cities Pisa & Florence and the stylish beach resort of Viareggio, then relax at your spa hotel each evening.
View tour - Tuscany - Bike & Spa
Family Cycling Holidays at Easter
Enjoy an Easter family break with comfortable cycling and lots to see and do for the kids.
Make a splash in Lake Garda
Family cycling in Lake Garda
Rachael says: With lots to keep both kids & parents happy, this holiday includes beautiful beaches, restaurants and lots of gelaterias. There are also opportunities to visit a zoo, one of Europe's top theme parks, an aquarium and a maze.
View tour – Family Lake Garda
Tours featured in this post